Highlights from the latest cruise: CSR 8
Comments from the latest cruise: CSR8 (July 3rd – 9th 2017)
Ava 19 (Student) UK
I am so fortunate to of had such an amazing experience with Tethys. I have learned so much and all the researchers have been so helpful in every way. My favourite was when someone would spot a cetacean and everyone would shout " Eccola!". A word which I will never forget! I have met so many amazing people and this week has really opened up another path way for me in the ocean world. I am so grateful! I wish Tethys all the best success.
Melody 18 (Student), Hong Kong/ UK
This is honestly one of the best experience I have ever have, very unforgettable. It has widen my exposure and teaches me a lot; not only about the marine animals, but also the Italian cultures. People here are all so friendly and I would really like to come again next year if I have the chance. I would highly recommend others to experience and be a part of Tethys. It has truly been an amazing and memorable week! Ciao!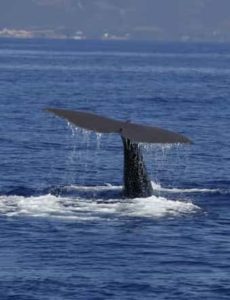 Thank you all for helping research and conservation of our seas!
Follow #morethanwhalewatching #CSR on our socials